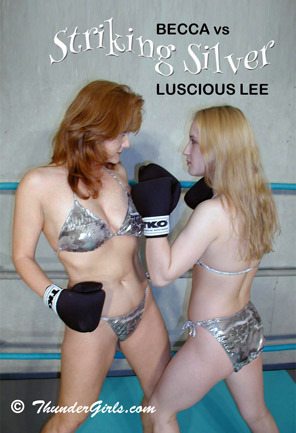 STRIKING SILVER PHOTOBOOK
FOR KINDLE!

You've found one of the most amazing, unique sources on the PLANET for beautiful women in exciting wrestling and boxing matches!

We've got DVDs and Windows Media downloads too. Great prices, great action!

So choose a link below and thanks for making ThunderGirls your best choice for Battling Beauties!